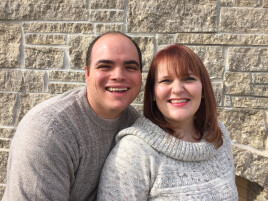 This class is currently meeting in room 160. Please click the "Group Details" button to find out how to connect with this leader.
As a transplant from central Louisiana, my family and I have called Wentzville home since 2007. We joined FBC Wentzville in 2012 after searching for a biblically-based church home. My wife and I are the proud parents of two teenage children who test our patience and parenting skills daily. As an IT professional, I spend hours in front of a screen every day, so in my off time, I enjoy spending time with my family and anything that doesn't involve a computer! I am passionate about God's biblical plan for marriage and the husband's role within the family.
Our class is generally composed of married parents somewhere in the 30's-40's yr old range. We share in the joys and pitfalls that married life with children can bring! We place an emphasis upon discussing "real world" issues and using God's word to light our pathway as husbands, wives, and parents.
Group Details