Generate 2023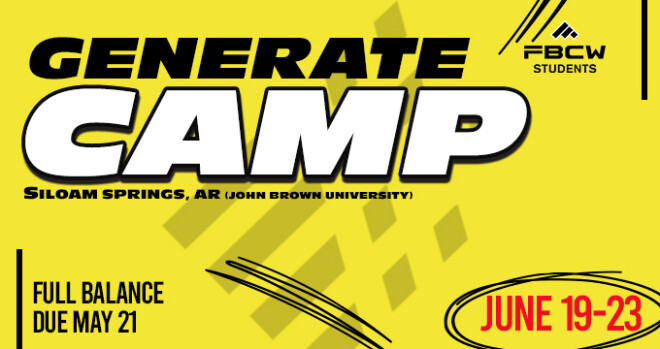 Monday, June 19, 2023, 9:00 AM - Friday, June 23, 2023, 4:00 PM
GENERATE Camp will be a powerful week of small groups, worship, relationship-building, and recreation. The theme is Lost & Found, and we will see the beauty of the gospel when we are with the Lord.
We will be staying on the campus of John Brown University in Siloam Springs, AR. The balance is due May 21 to meet the total cost of $300.
If you may need financial assistance for your student to participate, please contact Pastor Luke.
All students are required to complete a STUDENT RELEASE FORM for all activities that they participate in for 2023.