Missions 101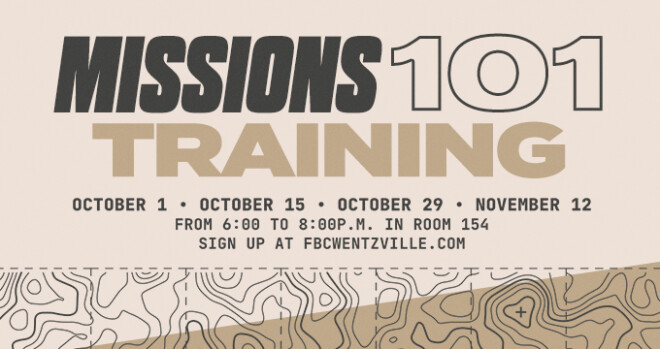 Every Sunday, from 10/01/2023 to 11/12/2023, 6:00 PM - 8:00 PM
Missions 101 provides a basic look at the Missions ministry worldwide. We need to know who missionaries are, what missionaries do, why we send them, and what we, the church, can do.
Hint: Start with a look at Matthew 28:19 and Acts 1:8.
Our class w
ill meet on Sunday evenings from 6 to 8PM in room 154. Dates are October 1, 15, and 29, then the final session is on November 12.
For those of you who are interested in going on a mission trip with our church, this class is a requirement. Much of the training material is on-line,
and attendees will be provided with the link and passwords to do their work.