Student Lunch & Games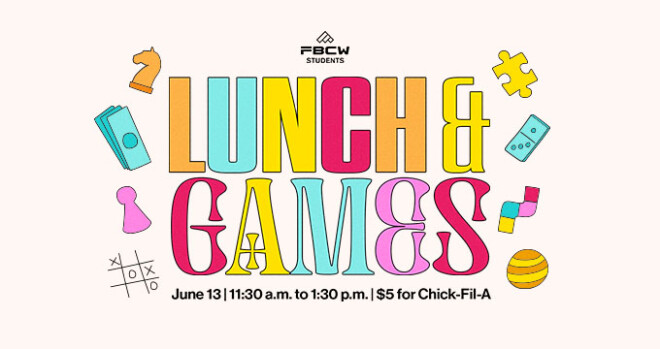 Tuesday, June 13, 2023, 11:30 AM - 1:30 PM
Calling all students! Get ready for an amazing lunch and games event that you won't want to miss. Grab your friends and mark your calendars for June 13th from 11:30 a.m. to 1:30 p.m. It's time to come together, share a meal, and have a blast playing games!
Join us in the student room as we have lunch and engage in some friendly competition. Choose from two options to satisfy your hunger: treat yourself to a Chick-fil-A meal for just $5, which includes a sandwich, chips, and a drink, or bring your own homemade lunch from home.
This event is the perfect opportunity to spend quality time with friends, and make new connections. Don't wait any longer—sign up today and secure your spot for an unforgettable afternoon of lunch, games, and great company. We can't wait to see you there!