Legacy Makers Grand Ole' Opry Tour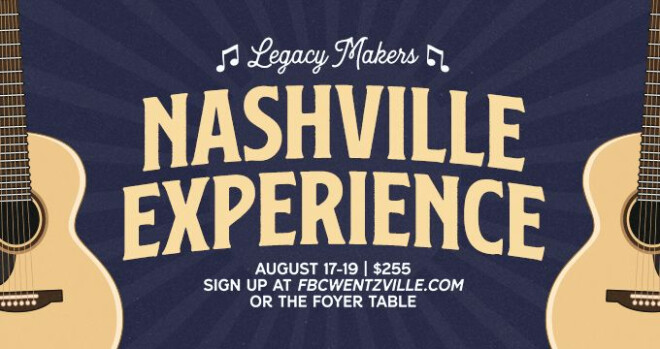 Wednesday, August 17, 2022, 8:00 AM - Friday, August 19, 2022, 5:00 PM
The Legacy Makers are headed to Nashville to visit the Grand Ole Opry on August 17-19 and would love for you to join them! This group knows how to fellowship!
Wednesday is a travel day to Nashville with an evening tour of downtown.
Thursday, we will visit the Andrew Jackson Heritage in the morning. Later that day, we will tour backstage at Opry House followed by a Special Night of Entertainment. Friday, we will travel back to Wentzville. The total cost is $255. Deposits are due at the time of sign up with the remainder due by July 25.
Cost includes:
Huskey Transportation
Two nights at the Holiday Inn Express with 2 full breakfasts
Opry House Backstage tour
Opry 'Country Classic' Performances
Evening Coach tour of Nashville
Tour of the Andrew Jackson Hermitage