Student Camp 2023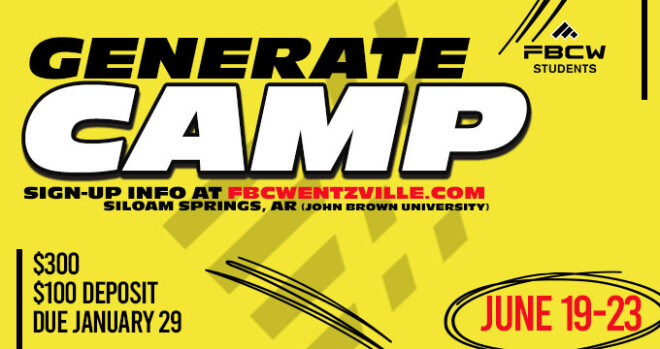 Monday, June 19, 2023, 9:00 AM - Friday, June 23, 2023, 4:00 PM
GENERATE Camp will be a powerful week of small groups, worship, relationship-building, and recreation. The theme is Lost & Found, and we will see the beauty of the gospel when we are with the Lord.
We will be staying on the campus of John Brown University in Siloam Springs, AR. $100 deposit is due Jan 29 to secure your spot! The balance is due May 21 to meet the total cost of $300.
If you may need financial assistance for your student to participate, please contact Pastor Luke.
All students are required to complete a STUDENT RELEASE FORM for all activities that they participate in for 2023.