VBS 2022 - Monumental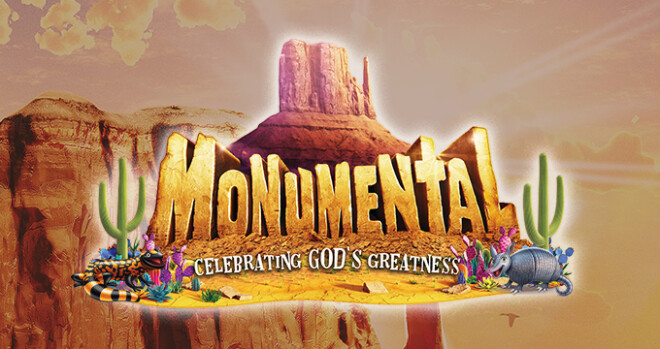 Sunday, July 31, 2022, 6:00 PM - Friday, August 05, 2022, 8:30 PM
*Friday is our end of VBS cookout & pool party. RSVP, in-person, today after you drop your kiddos off!!
Register your children today! Our pre-school groups are now full, but we still have room for ages 7- 12. Contact Sara Bessie with questions.
Children will be learning about how God loves them no matter what, He is everywhere and in charge. God is stronger than anything and He offers us a love that is Monumental!! This year VBS is all about celebrating God's greatness and learning about how He calls us to follow Him.