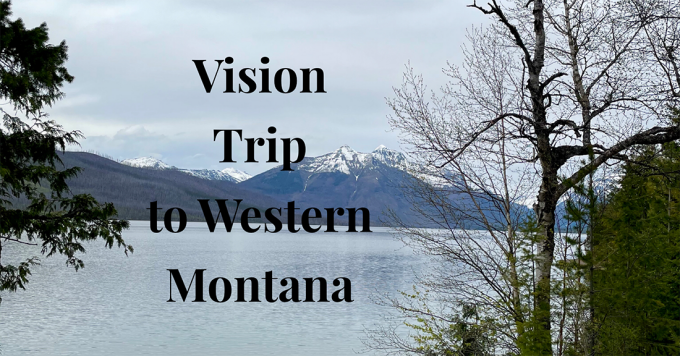 Vision Trip to Western Montana
The purpose of this trip was to identify a church we could work with in Montana. We had made appointments and had prayed that the Lord would direct us to an opportunity where we could develop a partnership to share the gospel.
This trip would be different from most mission trips as it would be right here in the USA. COVID changed a lot of things around the world, and right now sending a mission team who had to quarantine upon arrival and again upon return would make no sense. People don't have four weeks to quarantine for participation in a one-week mission trip. So, this year we are exploring opportunities within our own borders. There would be no need for translators, nor any of the concerns we find when we travel out of country. But the objective was the same: find a place that needs the good news and offer to team with a local partner.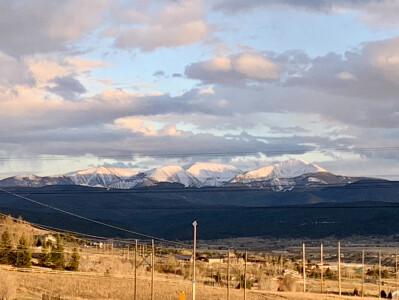 The three of us left Wentzville on an early, dark Monday morning, finally arriving some seven hours later in Missoula, Montana at 11:30AM, after changing planes at Dallas-Ft. Worth. While more expensive, the flight was much quicker than the two and a half days it would take to drive the almost 1600 miles.
After arriving and signing for our rental car, we drove to our downtown Missoula hotel where we met with the North American Mission Board (NAMB) coordinator. He gave us an overview of the western Montana region, and then gave us an extensive tour of Missoula. With a population of 75,000, only five percent are attending church, and just three percent of those are evangelical Christians. We found lots of opportunity throughout the state. But our job was to identify just one potential partner.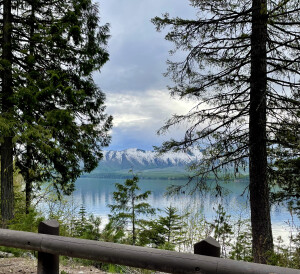 Montana is the "Big Sky" state and as we drove around, we could just begin to really see the beauty of the state. It covers a lot of territory at almost 150,000 square miles. Twice the size of Missouri, but with less than 20% of our population, it is very sparsely populated. Plenty of outdoors activities await anyone who wants to come, and that has been a draw to the influx of thousands of new residents largely from the west coast.
The NAMB coordinator shared with us about the population's personality. People there are very independent and do not ask for help. The suicide rate is high, as is alcoholism, and drug abuse. Very private—rarely will you be invited to someone's home and would likely decline if invited for dinner at a home. That said, going out for dinner and meeting at restaurant or pub is the socializing norm. This lifestyle was expressed everywhere we went. As we talked, the NAMB coordinator was the first of several pastors to share a need for church planters across Montana.
The next morning, we met with the pastor and wife of a church plant in Missoula. They are meeting in the local Nazarene church on Sunday evenings with about 45 to 75 attending. They indicated the residents respond to activities events like sports camps or outdoors events because they like people who love on their kids, but they do not respond well to events like block parties or VBS.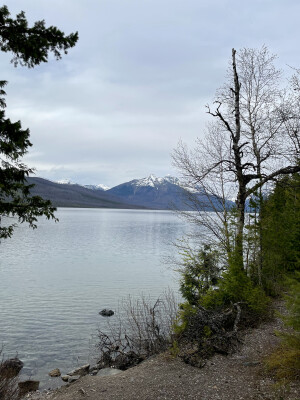 As we turned south down to Butte, we stopped in Anaconda, and met with and the pastor of Mt. Haggin Baptist Church. Meeting in an old building, church attendance, like many across the state, is less than 50, with less than 10 children. The focus there is growing the church and keeping the church plant properly maintained.
Arriving in the old mining town of Butte, we met the Pastor and his young, very new associate, at Park Street Baptist. The building is a classic old school building that was built in 1905 and has been converted into a church. They bought it a several years ago for one dollar. There is so much space, they only use 1/3rd of the building. Located up the street from Montana Technical University, attendance is around 125, mainly young adults, under age 45. Obviously there is work that needs to be done on the building, but the pastor would really like to increase the number of older adults in the church to help mentor the students. New Christians always need guidance!
Heading four hours north from Butte, we arrived in the Kalispell and met with the pastor of Summit Life Church in Whitefish. This is in the Kalispell area, locally known as "the Valley". His church seems to be thriving with adequate space and regular attendance. The concern in his region is for church planters or interns to come and help establish more churches.
After the meeting, at 4PM, we jumped in the car to drive 3o miles north to see Glacier National Park. This is the gem of Montana. Unfortunately, for us, it was closed for winter. We were able to drive 12 miles into the park before we ran into a road closed sign, so we were able to get a small taste of what the park offers.
The next day, Thursday, was our final day, but a very full one, before flying home Friday.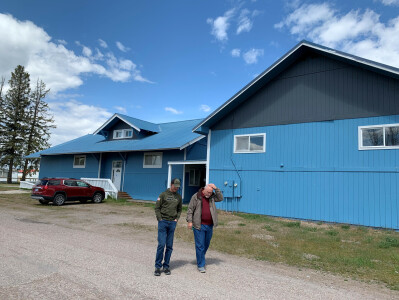 In Columbia Falls, we met with two pastors who as a team lead Gateway Church. This church is 6 years old, with 40-50 members including 12 children in their church. They are partially supported by a large home church in Kalispell. With all the growth in the region, they, too, are hoping for a new church plant in the area.
The next church we visited was on the Flathead Indian Reservation in the town of Pablo. The pastor and his wife have been at Pablo Baptist church for seven years. The facility was a public school, and has had several additions to the building. They have reset the pews in the church as a circle. The Native Americans have always sat in a circle for group meetings. Everyone is equal in a circle. They are reaching out in a manner that reflects the native culture. The facility is promoted as a "safe place" for children and abused women. It includes a large gym and kitchen used for once-a-week dinners and a combination of classes or sports activities. The dinners serve about 60 people and, while parents are in class, the kids either choose to take life skills classes or play sports in the gym. There is an 85+% rate of substance abuse in the community that sometimes results in family separation or children raising their siblings, or relatives taking on more children.
Our final church was the Clark Fork Fellowship in Superior. This is a church that had closed a few years ago, and the new pastor has been there six months. He has a few people attending but his attention is mostly on rehabbing the building (he has a list of 38 projects).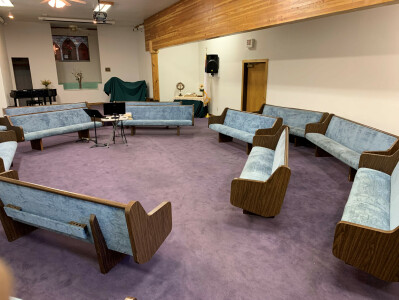 Five days after starting, we had met eight pastors, four wives, and two assistants, and found that the main need of half the pastors was church planting. They are looking for people to move there to plant churches. The other need is for help to rebuild and restore the physical structure of the church. The single church that we felt called to partner with is Pablo Baptist Church located on the Flathead Indian Reservation. In explaining their outreach ministry to the children of the community, we could see ourselves being a part of it—possibly through a VBS or some other outreach, yet to be defined. They also need help with their facilities heating system. It was cold in the building. But the pastor and his wife clearly have a heart for the Lord. They are helping children and are doing their best to make a difference. We can help. Watch for news as we schedule mission trips to Montana!