Showing items filed under "HUB"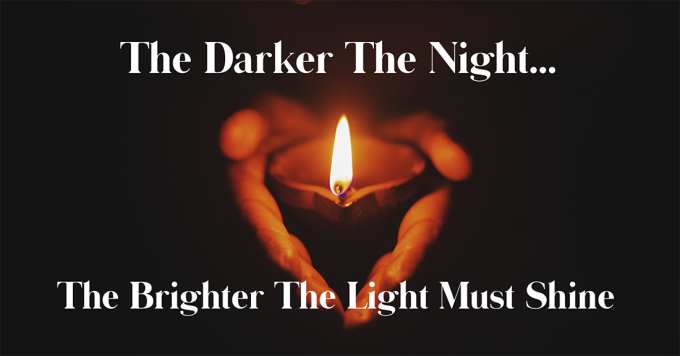 I read somewhere that women use an average of 20,000 words a day compared to the 7,000 that men use (no wonder my husband takes his hearing aids out for a few hours each day!) It seems to me that God has equipped us very well to do the task He has called us to do. What is that task? Glad that you asked….
There is very little doubt that our world today is in desperate need of the love and light of our Savior and Lord Jesus. We see daily what the next generation of young people are facing. They are facing things that we never thought we would have to prepare them to face. It might seem so overwhelming that you find yourself asking where do I even begin to counteract such evil?? We begin where we, as Christ followers, always begin…. God's Word.
Ephesians 5: 15-17 is a great starting point for us: "Be careful then how you live – not as unwise but wise, making the most of every opportunity because the days are evil. Therefore, do not be foolish, but understand what the Lord's will is."
How does your family/friends/neighbors/co-workers see you living your life daily? Are you living carefully in God's wisdom…standing loving but firm in what He says is right? Are you using His Word as a plumb line for how you live your life? Are the majority of the 20,000 words you are gifted with every day used to encourage and build up or are they tearing down those around you? Do they see you as the light in their otherwise dark day, or do you just contribute more to the desperation they may be feeling?
Mark and I are reading through the book of Amos together and in Amos 8:11, God was warning His people: "The days are coming, declares the Sovereign Lord, when I will send a famine through the land – not a famine of food or a thirst for water, but a famine of hearing the words of the Lord."
Dr. David Jeremiah included a comment on this verse that I thought was so 'on-point' with our society today. He said "We may well be in the early stages of a hearing famine in our generation. Today, questioning scriptural authority is in vogue, even in some major faith communities. Popular speakers advocate processing God's Word through the cultural filters of the day rather than the other way around. Instead of being conformed to the image of Christ, we want to conform His image and everything else in Scripture to our sad conditions.
People who disregard the Bible may get what they want someday—a society where the Bible is no longer read or proclaimed and where they can freely sin without Scripture confronting their conscience. But they may get more than they bargained for—a society without the moral compass of Scripture will self-destruct because of moral decay and perversion.
How can we as women, wives, moms, grandmothers live lives that shine so brightly with the love of Jesus that it makes an impact on the world around us? We must begin by preparing ourselves by being in God's Word every day! Please ladies—make this the #1 priority in your day. I would encourage you to ask God to wake you up each morning before everyone else. He is faithful…He has been waking me up at 6 a.m. every morning since I asked. I look forward to that time every day—just Jesus and me. I begin my quiet time by putting in my earbuds and spending the first 20 minutes or so listening to praise and worship music. I then spend time talking to my Father in prayer—praising Him for who He is and thanking Him for all He has done. I love praying for others. I count it a blessing and a privilege God has given us to be able to lift others up to the throne of God and to see God working in their lives. I finish my time with God speaking to me through His Word. I ask the Holy Spirit to help me understand what God wants to teach me, so I am able to apply it to my life that day. Applying God's Word is what changes us to become more like Him. I pray daily that no matter what I do or where I go that day—people don't see me but see my Jesus in me! I know we all mess up…some of us a lot…but that should always be our heart's desire.
We can't give to others what we don't have, so for us to give hope to a world that seems hopeless, we must live lives so grounded in God's Word that the hope of Jesus Christ flows from everything we think, say and do.
To be the light, we must display the love of our Jesus. We can talk about how much Jesus loves them all day long but unless those around us see His love displayed in our everyday lives—they won't care about what we are saying. A big portion of those 20,000 words must be accompanied with action. Before they will trust Him in their own lives, people want to SEE the difference Jesus really makes in ours, especially during difficult times.
In my opinion, Romans 12:9-21 is a perfect picture of how we can display the light of Jesus in our lives. The (….) are my thoughts.
"Love must be sincere. Hate (don't tolerate, don't accept, don't get complacent with) what is evil; cling to what is good (what God says is right—not what the world says). Be devoted to one another IN LOVE. Honor one another above yourselves. Never lacking in zeal (passion, love, eagerness) but keep your spiritual fervor (passion, intensity), serving the Lord. Be joyful in hope, patient in affliction, faithful in prayer. Share with the Lord's people who are in need. Practice hospitality. Bless those who persecute you (God fights our battles for us); bless and do not curse. Rejoice with those who rejoice; mourn with those who mourn. Live in harmony with one another (those who are like us and those who are different from us). Do not be proud but be willing to associate with people of low position. Do not be conceited (full of oneself – remember—we are sinners saved by God's amazing grace). Do not repay anyone evil for evil. Be careful to do what is right in the eyes of everyone.
If it is possible, as far as it depends on you, live at peace with everyone. Do not take revenge my dear friends, but leave room for God's wrath, for it is written: "it is mine to avenge; I will repay," says the Lord. On the contrary: "if your enemy is hungry, feed him, if he is thirsty, give him something to drink. In doing this, you will heap burning coals on his head." (KEY TO BEING THE LIGHT) Do not overcome by evil but overcome evil with good." Evil + Evil = more Evil—it does not bring about the righteousness of God.
Yes ladies…God has given us an amazing and sometimes overwhelming task to be His light—to display His love, mercy, grace, and encouragement to all of those around us. Are you up for the task? Well…that's a question only you can answer. I pray we all accept the challenge of being the light in our dark world. Because you see—the Darker the Night (our world), the Brighter the Light (His light in us) must shine. And when we do…think of the impact we women can make for Jesus! Get busy using your 20,000 words FOR HIM today!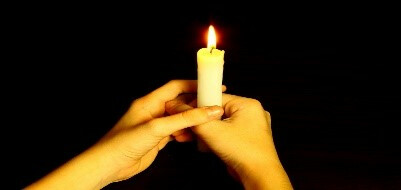 BE THE LIGHT!!